About Safe Connect
Safe Connect is Connecticut's domestic violence information and resource line, providing a coordinated response to the needs of survivors.
As the entry point for domestic violence services in Connecticut, one of Safe Connect's primary goals is to enhance the ways in which people can get help. Our Safe Connect Advocacy Coordinators are available 24/7/365 by phone, text, chat, or email, so survivors can talk in the way that feels most comfortable to them. And we'll always offer survivors a connection to one of CCADV's 18 member organizations for ongoing support.
Safe Connect is a project of the Connecticut Coalition Against Domestic Violence (CCADV).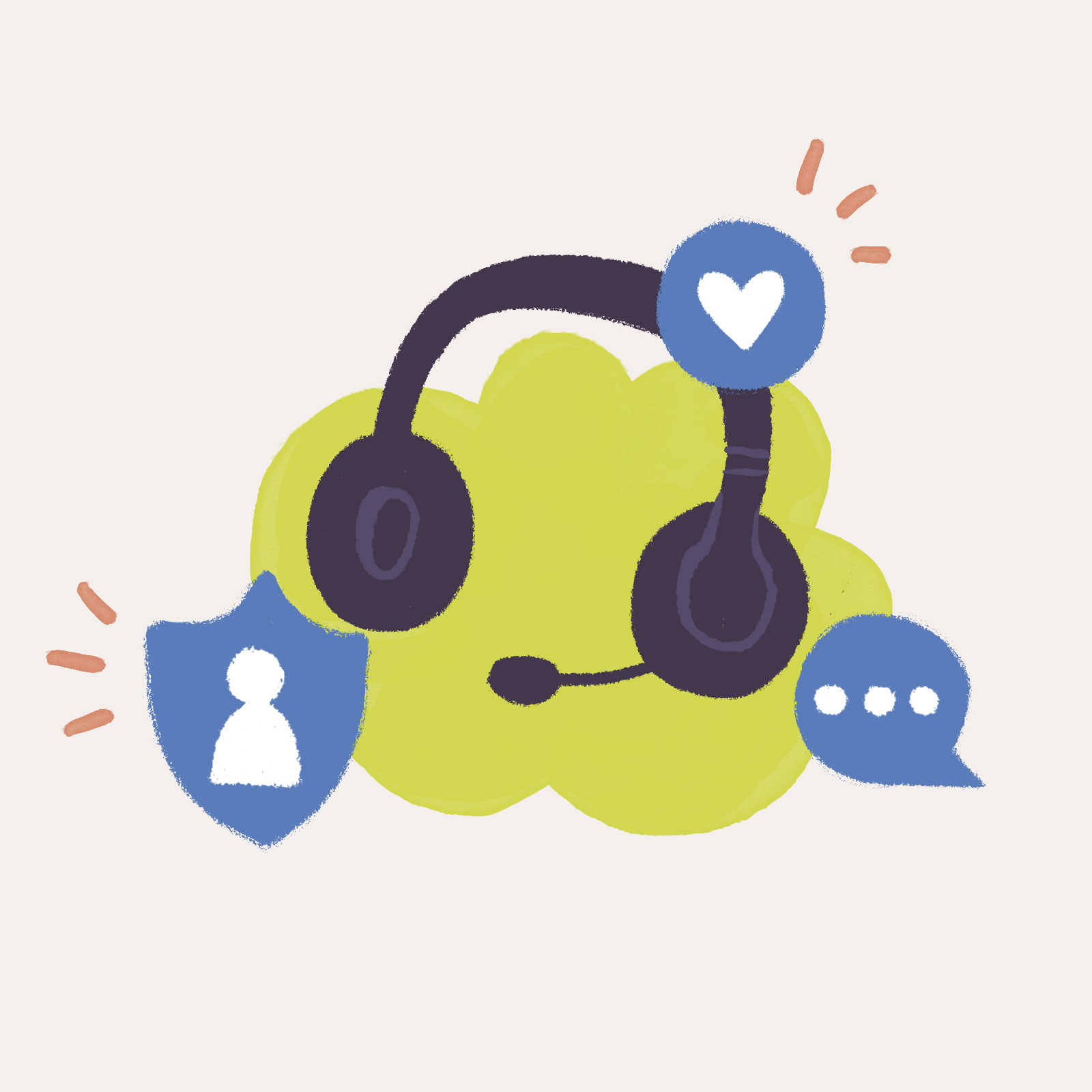 About our Team
We're trained domestic violence counselors ready 24/7 to help you through life's tougher moments: experiencing abuse and domestic violence in a relationship.
Safe Connect is also designed to increase accessibility of domestic violence services for communities of color and non-English speaking survivors who often face the greatest barriers to accessing help. We have built a team of highly compassionate, bilingual, and multicultural individuals who are reflective of the communities we serve.
Safe Connect Advocacy Coordinators are 100% bilingual, representing a multitude of countries. If we don't have someone on staff who speaks your language, we have the technology and resources available for real-time translation.
Safe Connect's Impact
Since its launch in 2019, CT Safe Connect has received over 40,000 requests for assistance. This service is critical to meeting the needs of survivors and their families, including connecting survivors to safety.
For the fiscal year 2022 Safe Connect…
Served over 11,000 victims and their families
Including victims of intimate partner violence, family violence, human trafficking, and child abuse.
Advocated for housing and financial needs on over 1,500 occasions
Including intervention with employers, landlords, creditors or academic institutions.
Provided over 33,000 Information & Referral Services
Including information about the criminal justice process, victims' rights and referrals to other supports and victim service providers.

Every Donation = Safety for Survivors
Join us as we build a world where no one lives in fear.
You can help survivors and their families by donating to CT Safe Connect. Every contribution impacts direct services and safety planning, including critical technology + staffing resources, throughout our state.